Research projects
2021-2023: Open education for a Euro-Mediterranean sustainable development [Open2Sustain]
Project leader: Bordeaux Montaigne University
Scientific coordinator: Mokhtar BEN HENDA
Framework: IntenScif Program of the Agence universitaire de la Francophonie
Partner :
Bordeaux Montaigne University, France [www.u-bordeaux-montaigne.fr], Domaine Universitaire, 19 Esplanade des Antilles, 33607 Pessac, France.
Coimbra University, Portugal [http://www.uc.pt], Rua Larga, R / Ch Esq. do Edifício FMUC, Coimbra, Portugal.
CNF AUF Algiers, Algeria, Ground floor, CRI building, Algiers, Algeria.
Bédji Mokhtar Annaba University, Algeria [http://www.univ-annaba.dz/], B.P. 12, Annaba, Algeria.
Mohammed 1er Oujda University, Morocco [http://www.ump.ma], Boulevard Mohammed VI - B.P. 524, Oujda, Morocco.
Sousse University, Tunisia [http://www.uc.rnu.tn], Avenue Khalifa El Karoui Sahloul - B.P. 526, Sousse, Tunisia.
Alexandria University, Egypt [http://www.alexu.edu.eg], 22, avenue El Gueish - El Chatby, Alexandria, Egypt.
Summary:
The Open2Sustain project is strongly inspired by the United Nations SDG4 for sustainable development, the fundamentals of which are to "ensure access for all to quality education, on an equal footing, and promote learning opportunities. throughout life ". The project is of the research-action type which brings together university partners from Euro-Mediterranean countries around a problem related to the SDGs. The central idea is to design a process of appropriation of the SDGs by an academic audience by developing processes inherent in open education and open and innovative educational scenarios. More specifically, this project will create a synergy of North-South cooperation which will make it possible to pool innovative educational experiences, to support the co-construction of knowledge of sustainable development, with a view to setting up an integration action plan. of the SDGs in academic pathways. In addition, this project aims to prepare the creation of a network of SDG facilitators in the Euro-Mediterranean region, through the development of the syllabus of a SPOC on the SDGs and the proposal of a set of specifications. an environment for sharing innovative scenarios, open educational resources and open educational practices related to the SDGs. A pilot experiment of the scenarios will be carried out by the partners and will focus on SDG 5 "Gender equality".
Goals :
Contribute to the appropriation of the SDGs at the level of university training through an action plan and measurable objectives.
Foster the development and adoption of open educational approaches, through open scenarios and an SDG training SPOC syllabus.
Support the university's openness to its environment through free educational resources responding to societal issues and specifications for a scenario platform for the SDGs
Axes:
The project, bringing together stakeholders from different regions of the Euro-Mediterranean area, will allow an exchange and sharing of open educational practices for the integration of the SDGs. Indeed, during the Covid-19 crisis, we observed that open education was a major opportunity for countless communities of practice, particularly in disadvantaged areas, in order to benefit from access to educational resources to ensure educational continuity. The offer of open education has not only made it possible to preserve the role of education as a vector of sustainable development for disadvantaged communities, but it has above all enabled them, in a spirit of North-South partnership, to discover a gigantic potential of multidisciplinary and multilingual educational resources, means, services and facilities accessible free of charge.
The prospect of working for a cross between open education and sustainable development within the framework of an action research project immediately appeared to us as an important strategic vector for a new form of Euro-Mediterranean cooperation. The establishment of a space for exchange is twofold: the intercultural harmonization of the acceptance of the SDGs against a background of strengthening collaboration between different cultures and languages ​​and the institution of scientific advocacy. capable of producing a movement of massive support around the SDGs. Open2Sustain will ensure the following actions are taken:
Put in place an action plan allowing the integration of the SDGs into academic courses, by identifying the skills to be developed.
Offer a syllabus of a SPOC (Small Private Online Course) for training sustainable development facilitators and using open educational resources and allowing the construction of a network of regional sustainable development facilitators.
Instantiate the action plan by developing by each partner university a reusable open scenario for integrating SDG 5 "Gender equality" into an academic path.
Provide specifications for an environment for sharing open innovative scenarios, free educational resources and open educational practices.
Prepare the submission of a European project allowing the integration of the SDGs into academic paths through open and innovative teaching practices.
2020/2023: Renovated University Pilotage in Southeast Asia (PURSEA). European Erasmus + project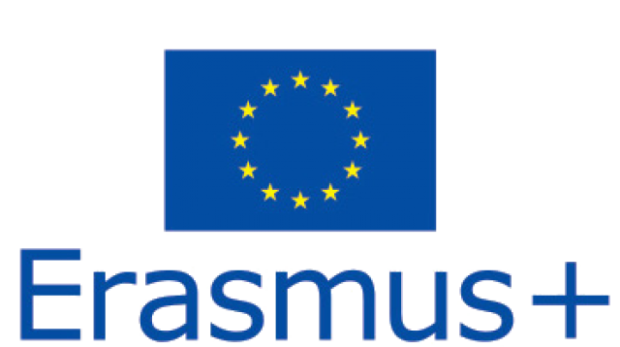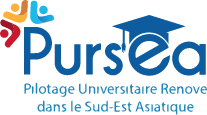 Project leaders: University of Hanoi
Members involved:
University of Lorraine,
University of Western Brittany,
Free University of Brussels,
Bordeaux Montaigne University,
Hanoi University,
Hanoi University of Architecture,
Higher School of Transport and Communication,
Danang University,
National University of Viet Nam in Ho Chi Minh City,
Cambodia University of Health Sciences,
Cambodia Institute of Technology,
Ministry of Education, Youth and Sports of the Kingdom of Cambodia (MEJS),
National Center for Scientific Research (CNRS)
Main objectives:
Strengthen the governance capacity of partner HEIs through the definition and implementation of contextualized strategic planning to serve their development plan; support and training will enable the operational implementation of actions taking into account the political will to empower HEIs in partner countries by 2023.
Specific objectives :
Develop the methods and tools necessary to improve the strategic development plans of partner HEIs, and to design their operational action plans.
Implement a priority action plan in each partner HEI, its management system and support for change.
Develop the tools that will allow the pooling and dissemination of a regional supply of expertise in strategic planning and on procedures for changing the governance and management of HEIs.
Developed over three years, the PURSEA project is part of a logic of transfer of expertise and appropriation with a vocation to contextualization, and therefore to co-construction in the service of a multi-year planning considered essential but of which the partner HEIs have so far no practice.
In this context, the PURSEA project sets objectives acceptable by, and realistic for, partner HEIs, in particular by offering 4 training modules relating to pre-identified needs.
2016/2020: Body divide, digital divide. MSHA five-year projects (Bordeaux Montaigne University)

Project leaders:
Nathalie Pinède - MCU in Information and Communication Sciences, Bordeaux Montaigne University
Véronique Lespinet-Najib - MCU-HDR in Psychology and Cognitics, Bordeaux Montaigne University
Personal role:
Member of the team, intervening on normative aspects
Problematic:
The issue of digital accessibility engages civic responsibility in terms of equal opportunities and taking into account societal and cognitive risks. The latter are generated by disconnection phenomena due to systems not adapted to a certain number of individual constraints. In other words, it brings us back to the issues of the digital divide, even if this concept of "digital divide" can be discussed and criticized (Dupuy, 2007, Granjon, 2011, Guichard, 2012). Overall, three dimensions can be commonly identified with regard to the digital divide (Pinède-Wojciechowski, 2009).
The so-called material divide, which is most prominently displayed in speeches and actions, brings to the fore the question of equipment and materials. It is envisaged in particular through the "famous" North-South axis. In this first level of reading, the purely quantitative approach is dominant: it is about filling the lack of equipment and access (Internet network, mobile telephony, broadband, etc.) to make information accessible.
On another level, the second order digital divide "refers to the skills required of users so that they can really appropriate the content of information and online services, or even become themselves. information or service providers "(Vendramin et al, 2006). As Serge Proulx recalls and summarizes, once access to the technical device is acquired, four conditions are necessary for the appropriation of a technique (Proulx, 2005): "cognitive and technical mastery of the artifact; significant integration of the technical object in the daily practice of the user; repeated use of this technology [which] opens up possibilities for creation; at a more properly collective level, social appropriation […] ".
Finally, there is an ultimate level for the issue of digital access. Indeed, the border inclusion / social exclusion is far from disappearing with the trivialization and extension of networks. The concept of "connected individualism" explored by Patrice Flichy illustrates this permanent risk of dropping out at two levels, social and technological. "ICT can offer new ways to strengthen autonomy and contacts, in a word 'affiliation'; […] But in many cases, they will reinforce the disaffiliation of the disaffiliated. The digital divide reinforces the social divide "(Flichy, 2004).
The digital divide thus bases its reality at the heart of these multiple dimensions, combining technical, cultural and social spheres in a complex alchemy. Anglo-Saxon scientific literature tends to distinguish the information divide (information divide) from the digital divide (digital divide). This established distinction allows certain elements to crystallize. Thus, political ideologies permeate discourse on the digital divide. They have contributed to a form of confinement of research in a relatively narrow field of investigation (marked in particular by the constraints of equipment and access - material fracture). At the same time, the discourse and research around the information divide has been enriched with multiple theoretical perspectives, such as political economy, socioconstructivism, cognitics, etc., which has facilitated a multidimensional approach to the problem.
Project site: https://fracturesnumeriques.fr/
See French version